2 Ways To Make Money Blogging For Beginners
"All Of My Thoughts, All Of My Ideas, All Of My Creativity Combined Together Then Documented. And I Could Earn A Profit From It"
How To Make Money Blogging 2019
So far blogging has served as an outlet for me. Before you continue reading, if you just want to blog for the money money this may not be the best post for you. But if you enjoy writing, being creative and offering resources to help others to gain just like you then yes please stay and read!
Okay, Im going to be perfectly honest, I'm not the most computer savvy person. I have intermediate skills but that's about it. The thought of creating a blog was far fetched for me at the time. I didn't have a full understanding of what a blog was, nor did I think I could create my very own. Good thing is I like to figure things out. I enjoy working with new systems and plug-ins clicking my way through until I learn all there is to know. I always have to remind myself that it takes time and you won't learn everything overnight. Some blogs are making $50,000 a month or more. Shoot, I was happy with making my first $200 with no experience.
2 Ways I Made My 1st $200 With Blogging
The first step in learning how to make money blogging is by 
starting a blog of course
. Next you must build an audience. Here is where you realize how much patience you really have! 
Starting a blog for money
 takes time and consistency. You have to be willing to work hard, at least I feel like I do. I started my blog in June of this very year and started making money 2 months later. Keep in mind I am working, so my blogging time is limited. The more time you can invest the better the outcome.
Make Money with Affiliate Links
Affiliate marketing is my best friend. I'm so serious! I recommend taking a course or two on how to make money with affiliate links. Especially if it's completely new to you. Here are two of my favorite courses. Other courses can cost you up to $300.00 a course. These two are my top two because not only are they affordable but they are informative. The information overload is real, so have your pens and notebooks ready.
It's very important to create quality content that your audience will love.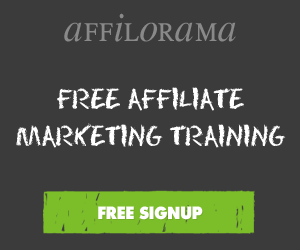 Last step is to promote the blog post to your audience via other social media platforms. I like to use Instagram to promote my new blog post. If you already have an email list, great! Be sure to research email marketing best practices 2019. This way you will be ready for what ahead of you.
Write Paid Post On Larger Blogs a.k.a Guest Posting
When you are in the beginning stages don't be afraid to reach out to other bloggers. Don't get discouraged, you will face more no's before the, Yes! There are other bloggers out there who may need or just want your writing services. Or better yet other bloggers who are looking to make money with a blog just like you and I. That's why networking is so important. Also join Facebook groups. This is where you can receive free knowledge. There is a huge world of bloggers out there and I must say the blogging community has been great to me so far. Here are 3 sites that are willing to pay for a guest post by you.
Just so you know there are many ways you can earn money blogging in 2019. I have recent experience in these specific areas. I am learning new things everyday and sharing with you as I learn.
Have you had any success with making money blogging? What are some pros and cons? What are your struggles? Let me know some of the ways you monetize your blog in the comments.
This Post Contains Affiliate Links See My Privacy Page For More Details.